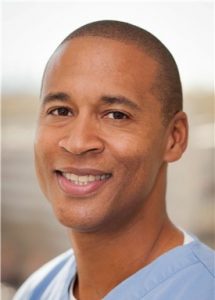 Dr. Paige is proud to present patients with experienced and first-rate dental care that satisfies their most unique and important needs. His commitment to genuine and personal care has provided thousands of patients with life-changing results. Buckhead Family Dentistry creates an exceptional dental experience for patients.
Dr. Paige received his DDS from the University of North Carolina Chapel Hill School of Dentistry. He has been practicing dentistry for over 20 years.
Buckhead Family Dentistry is founded on the ideal of ensuring every patient can return home with a smile they do not have to feel anxious about. Our treatments cover numerous aspects of dentistry, including cosmetic procedures, dental implants, porcelain crowns, tooth-colored fillings, teeth whitening and more.
We possess a genuine enthusiasm for dental care that is evident through the joy we share with our patients in providing the results they want. If you are looking for an ideal level of professional, family-oriented and friendly dental care in Atlanta, Dr. Paige will be eager to work with you.
Our office welcomes your call whether you have questions or are setting up an appointment. We hope you enjoy your experience at Buckhead Family Dentistry!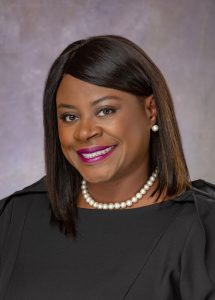 Dr. Janine Epps Randall is a family dentist who has a passion for keeping her patients and their smiles happy and healthy. Her professional motto is "beautiful and healthy smiles through exceptional dentistry." Dr. Randall prides herself on first being a personal advocate, not just a dentist. She specializes in complete patient education.
Dr. Randall received her Bachelor of Science degree in biology from Tennessee State University. She attended the University of Michigan School of Dentistry and received her Doctorate of Dental Surgery. Dr. Randall is very dedicated to staying current with all the many changes in the dental profession by regularly attending dental education seminars and hands-on training sessions. Dr. Randall is currently a member of the American Dental Association®, the Georgia Dental Association, the Northwest District Dental Society and the Thomas P. Hinman Dental Society. She has passed both the North East Regional Board and Southeast Regional Testing Agency exams and is licensed to practice in Georgia.
She enjoys volunteering as a Girl Scout Leader and in many other social, political and religious organizations and societies. It is very important to Dr. Randall to be active and visible in the community, sharing her gifts and talents wherever they are needed. Of all the accomplishments in her life, the most valued is that of being a wife to Mr. Randall and a mother to her two children. Professional success is always appreciated, but Dr. Randall is most proud of having a happy, loving and supportive family.
Meet Our Team
Dr. Travis Paige and Dr. Janine Randall are proud to present our amazing team! Lighthearted and outgoing, our team of dental professionals are patient oriented and do everything we can to meet your needs. We work hard to provide you with a dental experience that is compassionate and personalized. Learn more about us and our dental care in Atlanta, Georgia, today! Contact Buckhead Family Dentistry at 404-846-9100 and schedule an appointment with our wonderful dentists.
Faye
Registered Dental Hygienist
Faye has been with our office for 7 years! She received her Bachelor of Science for dental hygiene from St. Petersburg College and was a former clinical instructor at Georgia State University. She loves to work with our patients and enjoys our friendly and fun atmosphere as well as our supportive boss. Faye contributes to our practice by working with our patients to ensure they have a wonderful experience while in our office and by trying to stay current on aspects of our profession. She is married and has two daughters. Faye's hobbies include hanging out with friends, listening to music and traveling even though she doesn't do it that often.
Tarik
Registered Dental Hygienist
Tarik has been a part of our practice for 14 years. He received his Associate in Hygiene from Georgia Perimeter College at Georgia State University. He loves how friendly and diverse his coworkers are and strives to treat each patient as if they were his relatives.
When not at work, Tarik likes to travel, play water sports and soccer.
Tiff has been on our team for over 3 years but has been a dental assistant for over 6. She is certified for expanded duty and works side by side with our doctors to prep our patients and assist with procedures.
The best part about working at our dental practice is making patients smile.