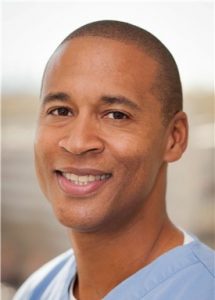 Dr. Paige is proud to present patients with experienced and first-rate dental care that satisfies their most unique and important needs. His commitment to genuine and personal care has provided thousands of patients with life-changing results. Buckhead Family Dentistry creates an exceptional dental experience for patients.
Dr. Paige received his DDS from the University of North Carolina Chapel Hill School of Dentistry. He has been practicing dentistry for over 20 years.
Buckhead Family Dentistry is founded on the ideal of ensuring every patient can return home with a smile they do not have to feel anxious about. Our treatments cover numerous aspects of dentistry, including cosmetic procedures, dental implants, porcelain crowns, tooth-colored fillings, teeth whitening and more.
We possess a genuine enthusiasm for dental care that is evident through the joy we share with our patients in providing the results they want. If you are looking for an ideal level of professional, family-oriented and friendly dental care in Atlanta, Dr. Paige will be eager to work with you.
Our office welcomes your call whether you have questions or are setting up an appointment. We hope you enjoy your experience at Buckhead Family Dentistry!
Meet Our Team
Dr. Travis Paige and Dr. are proud to present our amazing team! Lighthearted and outgoing, our team of dental professionals are patient oriented and do everything we can to meet your needs. We work hard to provide you with a dental experience that is compassionate and personalized. Learn more about us and our dental care in Atlanta, Georgia, today! Contact Buckhead Family Dentistry at 404-846-9100 and schedule an appointment with our wonderful dentist.
Faye
Registered Dental Hygienist
Faye has been with our office for 7 years! She received her Bachelor of Science for dental hygiene from St. Petersburg College and was a former clinical instructor at Georgia State University. She loves to work with our patients and enjoys our friendly and fun atmosphere as well as our supportive boss. Faye contributes to our practice by working with our patients to ensure they have a wonderful experience while in our office and by trying to stay current on aspects of our profession. She is married and has two daughters. Faye's hobbies include hanging out with friends, listening to music and traveling even though she doesn't do it that often.